Posted by Casey on February 2nd, 2010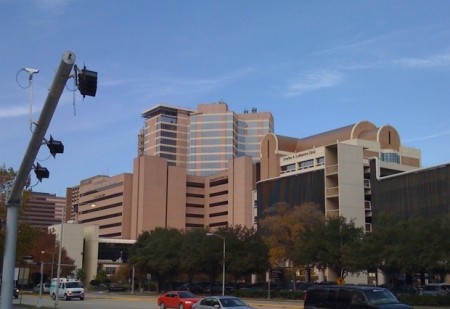 January sucked. It's that simple. It was a reminder of how ridiculously short/painful/trying life can be. It started with the continuation of my chemo cycles and an overwhelming amount of work. And it turned into the most difficult loss our family has ever experienced, through the passing of my sister & brother-in-law's unborn son. It was all a reminder of what is precious in this world, what is important and what is insignificant.
It left us ready to start a new year, now. So that's what I'm doing.
And this new year started with better news. While the chemo continues, it is going well. I spent part of last week in Houston for monthly checkups. In one line from my MRI report: "Mild improvement in the multiple foci of enhancement in the left insular region. This may represent response to treatment. There is no evidence of tumor progression." It's about the best it could be. Next week starts chemo round #4.
I hope you are all doing well.
In memory of Owen — I love you.
Casey