Posted by Casey on October 5th, 2009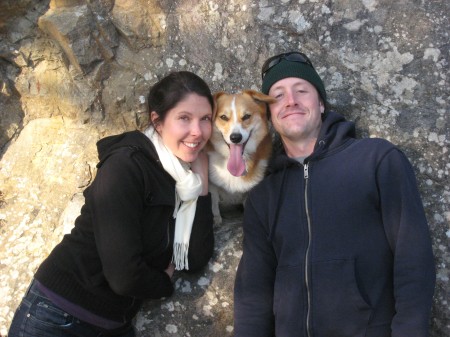 Just wanted to post a quick update to let you all know that I finally have plans set for my visit to Houston. Dad will be joining me this time. We'll be heading down on Sunday the 18th, with appointments starting on Monday the 19th. I'll be starting with standard blood work and moving on to an MRI. Following that MRI, I'll be having a different form of magnetic resonance testing known as MR Spectroscopy.
Huh?
I looked it up and read that it is "used to detect the concentration of specific metabolites in a particular region of a tumor".
Huh?
For now I'll take it as another way of collecting information on the tumors. I'll let you know when I understand it in full.
Tuesday is the crazy day. I start with PET CT prep at 7:00am and will be there for three hours. From there I go straight to Dr. Slopis to discuss my seizures. Dr. Wolff will join us to discuss the situation as a whole, with results from the MRI, MRS, and PET CT obviously being the focus. We're hoping that this delivers good news, or at the very least a better understanding of what's going on. And finally, we'll meet with Dr. Weinberg (my original surgeon) to discuss if I'll need a biopsy. If that biopsy happens, it will be on Thursday and I'll be home on Friday. If not, I'll return home on Wednesday.
Since there are so many questions that are up in the air (is it cancer? if so, what treatments? if not, what treatments), there will be a lot of important conversations taking place to move things forward.
I'll be sure to pass along that information once I've got the results. Thanks to all of you for such amazing support. My family and I are continually wowed by how many kind words of support we see.
Take care, and talk to you soon. For now, I'm off to see Jill, Ben & Ruby. I'm going to be an uncle in a few months and need to bring out my first bunch of gifts. :)
Tags: appointments, blood work, cancer, houston, migraines, mr spectroscopy, mri, seizures, tumor, weinberg