Posted by Casey on October 20th, 2008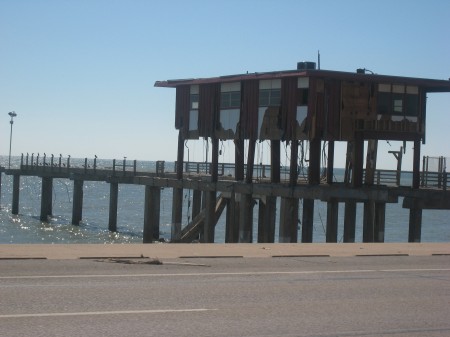 After a tough week saying goodbye to Grannie, I came back to two days of work before it was time to head to Houston for my semi-annual checkup. After a LONG day of flying (we were diverted to Baton Rouge for several hours due to storms in Houston), I got in Wednesday night and had two full days of appointments.
It was a typical visit… MRI, blood work, electroencephalograph (I type that just to impress you all), cognitive testing, ultrasound, and doctors visits.
The appointments were all on Thursday, and the doctors visits were on Friday. As it turned out, the office was VERY busy on Friday, so I ended up meeting with Dr. Slopis and Dr. Wolff at the same time. And their first words were that things look generally good. But I was sensing a "but…" that soon followed.
They were asking me about some of my symptoms… the bloody noses that I have, the seizures, and recently, the migraines. As I detailed the frequency in which I've been experiencing these symptoms (slowly increasing frequency), they proceeded to tell me that there is a spot on my MRI that they want to monitor closely. It is a spot above the portion of the tumor that was removed from my brain, that had been radiated after surgery. And it is showing up, but that it MAY NOT BE ANYTHING to worry about. And they stressed that a couple of times. It could very easily be a latent result of recovery from the surgery, from the radiation, or may just be a fluke thing showing up on the MRI.
That said, they are requesting that I come back earlier than planned. I wasn't going to have to return until May of next year, but I'll be going in January instead, just to make sure they can keep a very close eye on any possible changes.
Not the best news, but certainly not the worst. And I've decided to take their position and not worry about it. Until we know what it is, it doesn't help much for me to stress about it. For now, I'll focus on the holidays in San Francisco, as well as Jill's and my return to the slopes in Utah for another year of skiing.
Oh! The photo above! I went down to Galveston on Saturday and was shocked at the damage from the hurricane. I knew they were nasty, but wow. WOW! Boats on the freeways, houses with boats shot through them, streets of beautiful old oak trees killed by the flood of salt water, and building after building after building along the pier and coast that were simply destroyed. Very sad.
Hope you are all doing well.
Casey
Tags: blood work, houston, mri, seizures