Posted by Casey on June 26th, 2008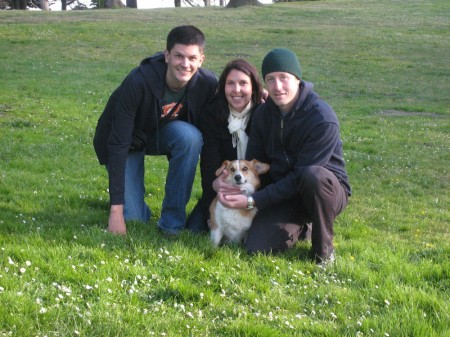 Hey everyone! Hope you're all enjoying summer. We finally got rid of the cold weather and are enjoying some sunny warm days. I still am waiting for some good thunderstorms though! Instead, I've been spending lots of time on the bike trails. It's kind of become my thing lately.
For those who haven't heard, I left Target in pursuit of a job that felt more my style. I'm now a producer at Proximity Minneapolis… an agency with offices around the globe that just opened up in the city. There's a total of five of us at the moment, and that alone gives me reason to celebrate. I know everyones
names! :) Proximity is tied to a traditional agency, BBDO, and so we're sharing offices with them. It's been an outstanding month getting into this new role.
On Monday I got a call from my neuro-oncologist in Minneapolis and was reminded of my MRI "this Thursday" (today). I had it in my iPhone as something scheduled for July, so it was definitely a surprise. Regardless, instead of rescheduling, I decided to just go ahead with it.
I went in for the MRI (which was only about 25 minutes this time!), and followed-up with Dr. Trusheim. The news was good. "Things are looking great." That's all I needed to hear. And there wasn't much more to discuss, actually. Things have been good the last couple months. Only minor hints at seizures… nothing to concern myself with. Oh, and I'll be getting a new leg soon. Christmas comes early this year!
The appointment did sneak up on me though, so by the end of the day I was happy to just go home and relax. I quickly forget how tense they make me feel.
Hope all is well with you. I'm looking forward to Jill flying in for George Michael in a little over a week. We're also heading to see both Grandmas the following weekend. Grandma Pille is celebrating 85 years!
Talk to you soon.
Tags: appointments, mri, seizures