Posted by Casey on July 16th, 2007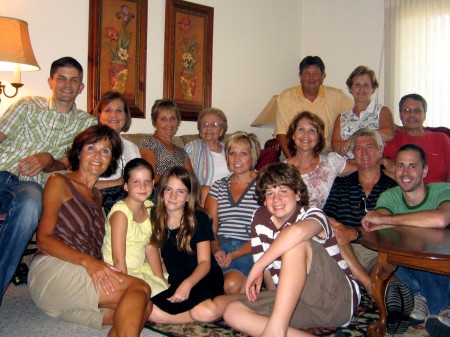 It's been over three weeks since my last update. Life seems to have gotten in the way. Suddenly I'm back at work, spending less time at hospitals and clinics, and more with Aaron, friends & family, doing things with my weekends, and experiencing less symptoms with seizures. All good things. Well… mostly.
Work has consumed a lot of my time. It's always had a tendency to do that, but this time it's been a little different. I went back with memory issues, dizziness, exhaustion, new prescriptions. All of these things had me feeling quite a bit of stress. And as new projects kept getting piled into the mix, I felt more and more overwhelmed. Aaron has been amazingly patient and supportive – sometimes I wonder how. We've spent some time getting away from life in the city, visiting friends, swimming in lakes, camping, remembering to enjoy life. Still, stresses seem to find a way back.
But this weekend I was reminded yet again of what is really most important in life. On Friday morning I got a call from my mom to tell me that Grandma's husband, Delmar, had passed away. Both of my grandfathers died before I was born, so Delmar is the closest I've had – and he's been a wonderful guy to know. He married Grandma six years ago and has been a close part of our family from that day forward. For holidays he would come join us for a game of cards and win back the money that Grandma had just given us as gifts. In the summer he would sit out with our massive family and get deep in conversation with every one of us, remembering what seemed like every word we'd ever told him. He did it all with a smile (especially at Christmas when he was winning the cash). It takes a pretty amazing person to care so much for so many. Delmar is certainly one of them, and I'll definitely miss him.
The weekend was bittersweet, for obvious reasons. Nine of the ten aunts and uncles in my family were in town, most with spouses and children, some with children who had children. Our family is enormous (a small portion of them shown above) and every time I get to see them I feel very lucky. It's hard to be so happy to see so many and be sad to say goodbye to one. Thanks for being part of the crew, Delmar. We'll certainly miss you.
In the next week or so I'll be back for another MRI. I've tried not to stress about it. My confidence in the treatment I received has me feeling good about the pending results. Of course, I'll keep you posted when I hear them.
For now, know that I love you. Thanks for checking in.