Posted by Casey on February 27th, 2007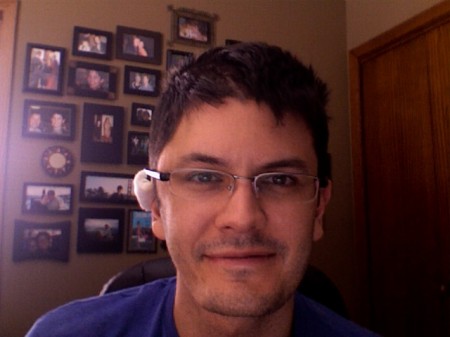 Sorry for the delay in updates to the site. Last week got a little crazy and then suddenly I was leaving Houston.
On Tuesday I started having severe headaches from coming off of one of the drugs I was on. It was pretty nasty and so I wasn't up for much web updating. And by the time they started getting a little bit better, it was Friday and we had the opportunity to leave Houston and head back to snowy Minnesota. I couldn't pass up the opportunity, as getting home (pain or no pain) was what I needed most. Unfortunately, it was the snowiest weekend of the year so it took a little longer than normal.
On Friday I was in for my last appointments of the week. I had mentioned the headaches and so my doctor decided to do a CT scan just to make sure everything was alright before I left town. The scan was clear, and we finally got out of Houston at 5:00pm. We made it just past Dallas before we decided to call it a night.
The next day was great weather for most of our drive, but we were hearing all sorts of reports about bad weather in Iowa/Minnesota. We decided to take a route to Omaha and stay with my relatives, instead of trying to make it all the way in a snow storm. It was a good stop, despite the fact that I wasn't feeling well. I had started getting a very sore tail-bone and was very exhausted, so I didn't get to spend much quality time with them, but it's always good to see them regardless.
On Sunday we finally made the last of our drive to my parents house. It was an incredibly long drive home from Houston, and I was getting more sore the entire time. It was great to get home and not have to sit in a car anymore.
I'll most likely be hanging out here for a few days. I'm feeling better on the headaches, and have a bit more energy. I just need to nurse my tail-bone back to health now!! All in time though. More than anything, it's good to be back in a bit of a normal setting.
Anyway, I finally have internet again. Sorry for the delays in updates! Love you.