Posted by Casey on February 18th, 2007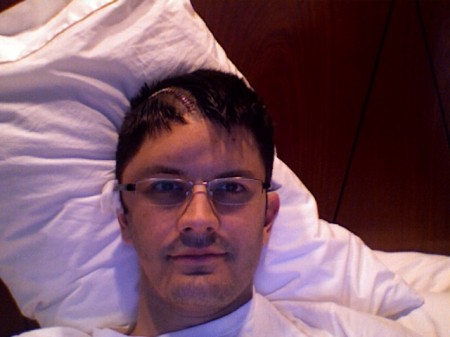 Yesterday was a good day. By noon we I was cleared to leave the hospital and go stay with my family at their hotel. It was good to hear for no other reason than that I was getting healthier, but also because I got to leave the hospital and be with my family more. By 12:30 we were leaving, and by the time we reached the hotel, I already had relatives from San Antonio (Uncle Jim & Aunt Jan) and Austin, TX (my cousin Meg) in for a little visit. It was much needed. Hospitals have a way of getting to me after a few days!
The day was filled with the best food and conversation I've had in a while since hospitals don't offer much of that, so it was a much needed treat. Unfortunately, by the end of the evening it meant saying goodbye to them, as well as Jill who had to fly back to San Francisco very early this morning. I knew it was all coming, but it doesn't make it easier. I'll see them all again soon, though. :)
For now, I'll just be spending a few days in the hotel, waiting for an appointment on Thursday before we're able to start the drive back to Minneapolis that afternoon. I imagine we won't make it there, however, until sometime Friday afternoon.
It's great to be feel a better part of the real world, and be out of the hospital!
Love you all.