Posted by Casey on February 11th, 2007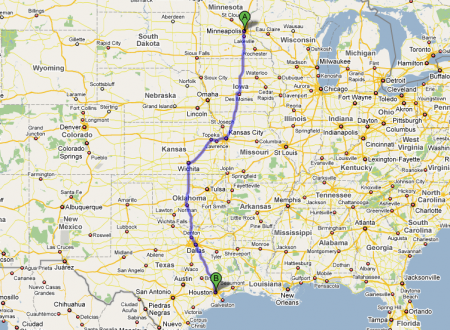 Hello all. Just wanted to let you know that we arrived safely in Houston. Two good days of driving, 18 hours total time on the road that didn't seem all that long. I guess it was the good company that made it go quickly.
Now we're at the hotel. And it just so happens to be three blocks from SuperTarget, so I feel right at home. In fact, it was our first stop. :) Anyway, we're picking Jill up in an hour or so and then we'll be focusing on getting ready for tomorrow's appointments. I'll update you all tomorrow night with more. For now, just know that we're here safely.
One last thing. I just spoke with Aaron. And just before we said goodbye, he said, "Tonight, when you're drifting off to sleep, let's go to Taylors Falls."
For those of you that are lucky enough to know him, you know how wonderful he is. For the rest… he's the best! :) Thanks Aaron. I'll see you there.
Tags: surgery