Posted by Casey on June 12th, 2007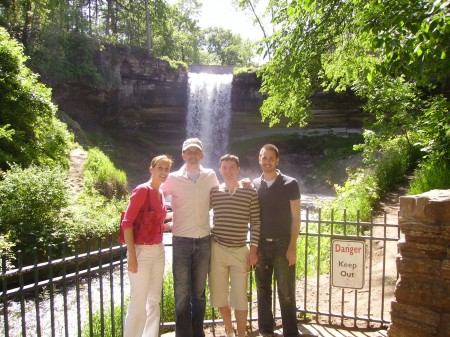 Just wanted to post a quick update on the stuff happening last week…
On Friday, with symptoms not really subsiding any, and at the request of my doctor at M.D. Anderson (Dr. Slopis), I went in to have an EEG at my clinic in Minneapolis. It's meant to measure brain function, through the help of many little electrodes glued to my head. It only took about an hour, but I didn't receive any word on the results until sometime Monday. Those results were something I sort of knew already, but didn't want to hear again… that I am still having seizures. The nurse was quick to deliver them and only mentioned that they'll be discussed more at my appointment on Thursday.
I called the team in Houston, and let them know the results. Dr. Slopis is out this week so we've scheduled a check-in for next Monday. In the meantime, I'm scheduled to have my monthly MRI at Abbott on Thursday, as well as an appointment with my neurologist. He'll clearly be looking to change medication, or add another drug to the mix, to try and resolve this. Dr. Slopis will have his own opinion. So my current plan is to get the results of the MRI on Thursday, along with the recommendation for the seizures and wait until I can speak with the M.D. Anderson team on Monday before moving ahead.
I realize it's not the end of the world. It's scary to experience these things, but I know what they are, and I know how to deal with them. But I also want to make sure I'm making the smartest decisions that put me in the best place to hopefully end them for good. So I feel right knowing that there are two teams working on their own recommendations, from which I can hopefully be put in a much better place. Stay tuned.
My MRI is Thursday… think good thoughts!
Tags: seizures