Posted by Casey on January 13th, 2007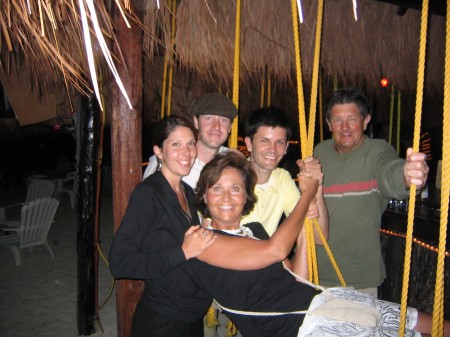 I'm leaving on Tuesday, bright and early, for Houston. Appointments start on Wednesday. I'm not sure how many there will be, or if I'll have additional tests or scans, but I'm anxious to get there.
For the last few weeks I've been moving on with life, getting back into the grind at Target, hanging out with friends and family, and in a lot of ways forgetting this other side (the cancer side) of my life. And while that's generally a good thing, occasionally I'll stop and think about what could be going on inside me, inside my head, and I realize how important it is for me to move on with treatment.
So I'm excited to meet with the doctors in Houston. As I've already said, Dr. Anderson has done nothing short of save me several times, and so, if for no other reason, I'm ready to continue with this discovery phase, to find out what's going on, to hear the recommended treatments, and to move on to the next step.
Think good thoughts!